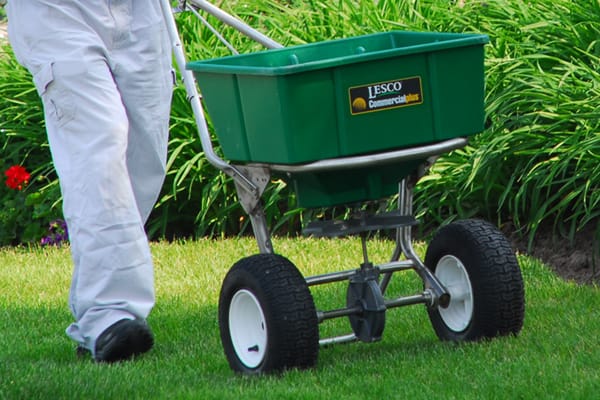 Better Performance
We start our overseeding by first aerating the turf to loosen up the root zone and the soil surface. This helps to encourage better seed germination as the soil core plugs dissolve and mix with the seed.
Premium Fuel
We then overseed the entire lawn with a premium seed mix, with heaviest applications where the lawn is the thinnest. We can't over-emphasize the importance of using only the best seed varieties. The benefits include better seed germination, heat and drought tolerance, and even disease and insect resistance. We use a number of different customized seed mixes, depending upon the condition and circumstances of your lawn.
Bio-enhancements
Most lawns will work well with a good Kentucky Bluegrass Mix. Some lawns will do better with a mix heavier in perennial rye grass varieties, which are enhanced with naturally occurring endophytes which Chinch Bugs and other surface insects don't like.
Contact us to get your lawn overseeded
Additional Services